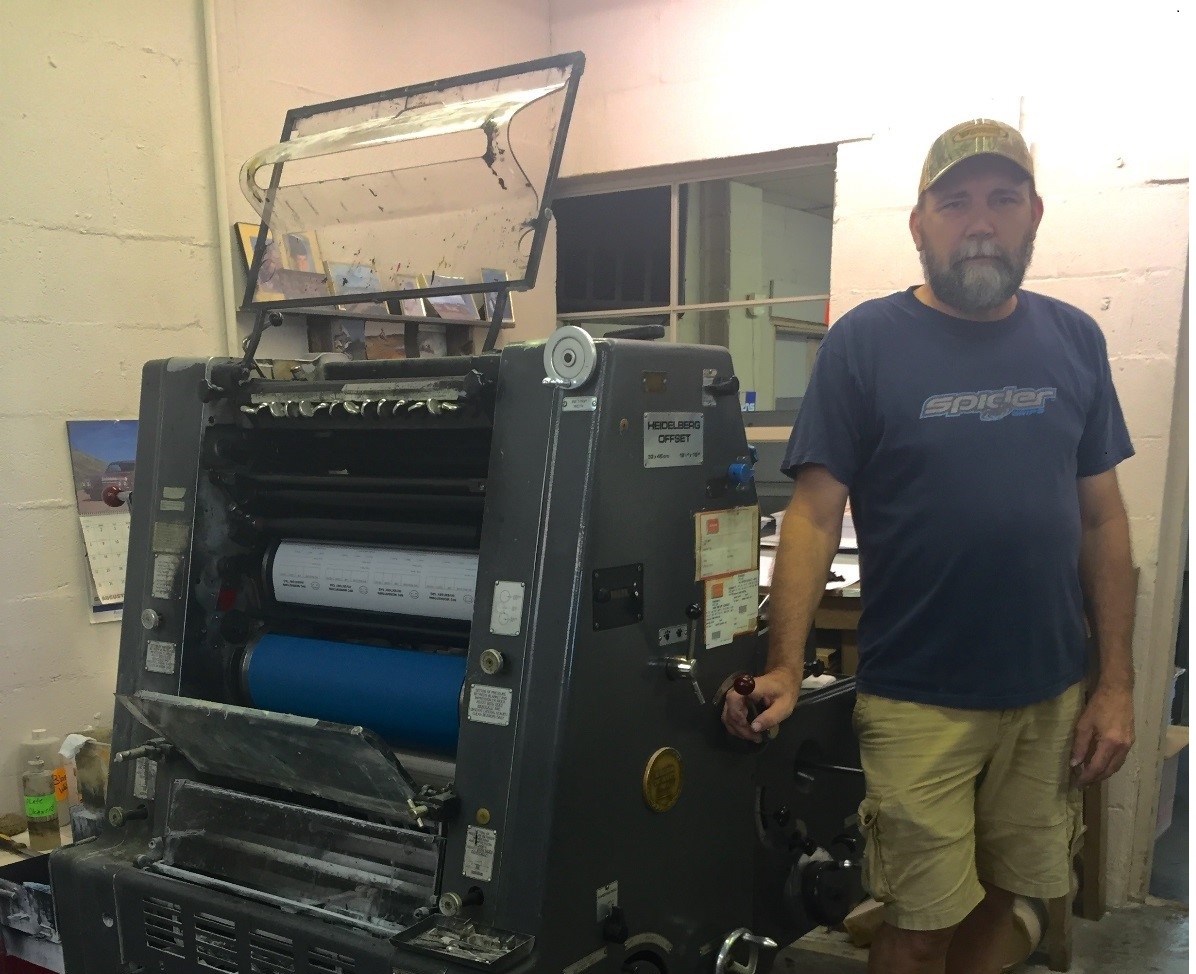 24 Jul

We Celebrate Our 50th Anniversary This Year!

We will be celebrating our 50th anniversary this year! As part of that celebration we want to showcase our amazing staff here at Acme Printing. So, for the next weeks ahead you can look forward to hearing and seeing each staff member's story, starting off with our Large Offset Press Operator, Chuck Barnard.

Chuck Barnard's official title is the Large Offset Press Operator, but after 35 years at Acme there is very little of the printing process he cannot do! He works all the offset printing machines at Acme, but his favorite is the GTO Heidelberg Offset printer that has been at Acme for longer than he has. Chuck is originally from Baltimore, Maryland, but moved to Tennessee at just 4 years old with his parents. He spent most of his childhood building homes and farming with his dad. At age 19 he started delivering at Acme Printing, but soon started learning how to use a small single-color press. Chuck's lifestyle grew to include printing. Every day, he would print, farm, and then build. The last home he built was his own that he shares with his wife, Laura, and his three children. Chuck recently just welcomed his first grand-daughter, Paisley. When he is not working hard at Acme he is camping at Boyd's Creek with his family. Acme would like to thank Chuck Barnard for all of his hard work and dedication for the past 35 years!